on

November 30, 2014

on

November 25, 2014

He swung up next to her on the seat, and after a silent apology to Weston he shrugged out of his coat and placed it around her shoulders. The mud would ruin it, but if she caught pneumonia she'd be at Bellwood for months, languishing. Even a plain country mouse could snare Robyn if she

on

November 23, 2014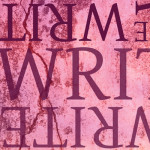 We all have our own paths to stumble down—our own truths to encounter on our journey to becoming writers. For me, it began with the simple adage: Write What You Know.
on

November 23, 2014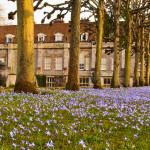 Whether it's a stolen kiss in the formal rose gardens, a desperate embrace on a solitary woodland path, or a passionate afternoon in the stable hay loft, the affair between historical romance novelists and the English country estate is an inevitable one, written in the stars, fated to be—a love match.