Boughs of Folly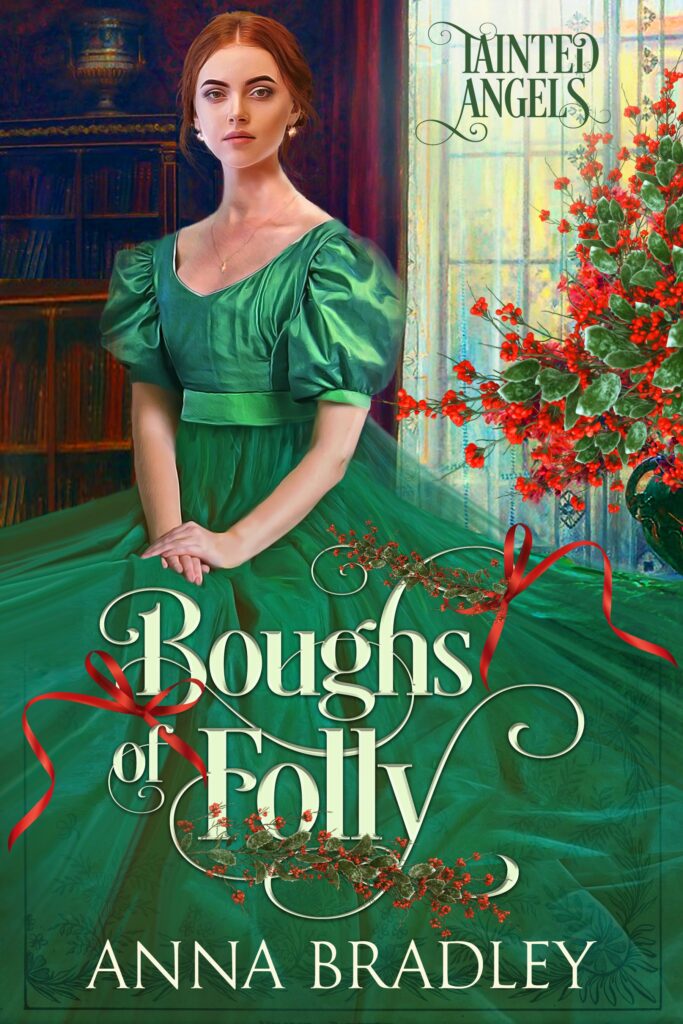 A story of frolics and folly, a search for true love, and midnight skies filled with stars. Make a wish…
London, 1811.
William Angel has been scandalizing London with his antics ever since he became the Earl of Archer one year ago, but now his rakish ways have come back to haunt him. He needs a respectable bride to help him find an honorable husband for his beloved younger sister, but there isn't a single proper lady in London who wants to marry the Tainted Angel.
Enter an improper lady….
There's nothing as beautiful as Christmas in London, but instead of celebrating with warm fires and spiced punch, Penelope Hervey is struggling to survive London's merciless city streets. She has no family, no money, and she's about to lose her place as an actress at the Pandemonium Playhouse. Only an angel can save her.
Enter a Tainted Angel…
Fate brings Will and Penelope together at a Christmas house party, but will a passion that began on the London stage burn bright enough to lead these two misguided lovers to their Christmas miracle?