Not Just Any Earl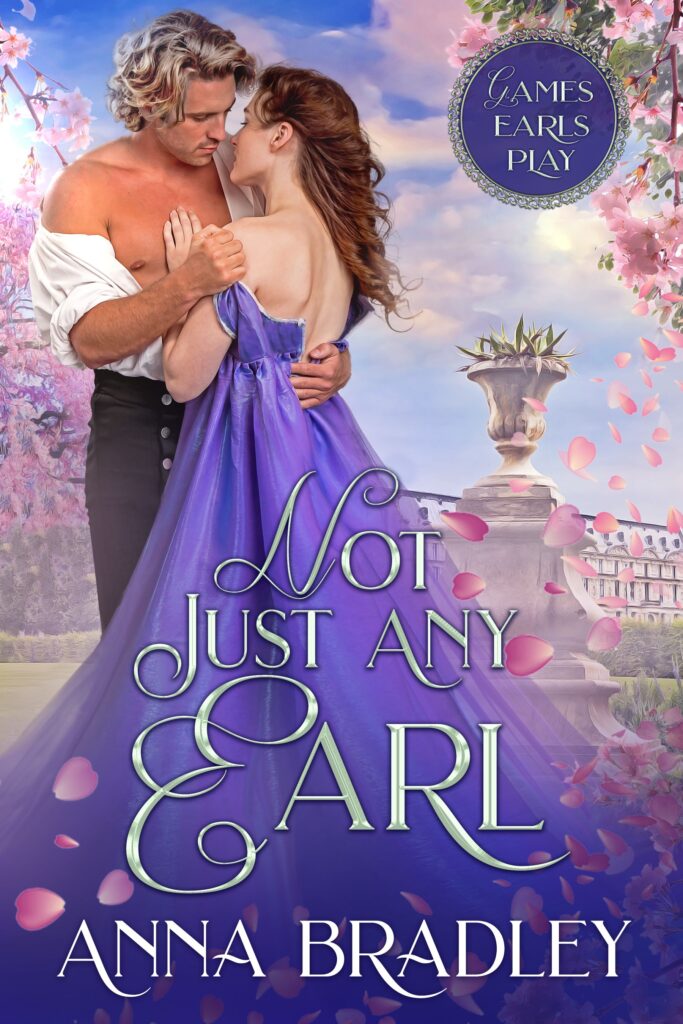 "It's like Historical Romance has been waiting for Anna Bradley to come along and write it." — 5 stars, Badass Book Reviews.
Games Earls Play Book 1
A lady hidden in the shadows…
It's never been easy to be one of the five Templeton sisters, but for quiet Emmeline, the silver lining surrounding the dark cloud of her family's disgrace is a life of comfortable obscurity. But when her sisters accept an outrageous wager that takes the family to London for a season, an unexpected kiss with a handsome earl thrusts shy Emmeline into the middle of a shocking public scandal.
A dazzling earl with the ton at his feet…
Jonathan Parrish, the Earl of Melrose never meant to kiss Emmeline Templeton. It was an innocent case of mistaken identity, a stolen embrace meant for one of his vivacious admirers. Emmeline Templeton is perfectly wrong for him, and he's never before spared the shy wallflower a single glance, but after a single kiss the memory of her warm curves are imprinted forever on Jonathan's fingertips, and he can't forget the sweet taste of her lips against his.
A dizzying spark of desire…
But wherever the Templeton family ventures, gossip and rumor inevitably follow. If the secret wager that brought the sisters to London is revealed, it will shake London to its foundations. Will the blazing passion that brought Emmeline and Jonathan together end in a happily ever after, or will their hearts fall victim to the consuming flames?