Then in a Twinkling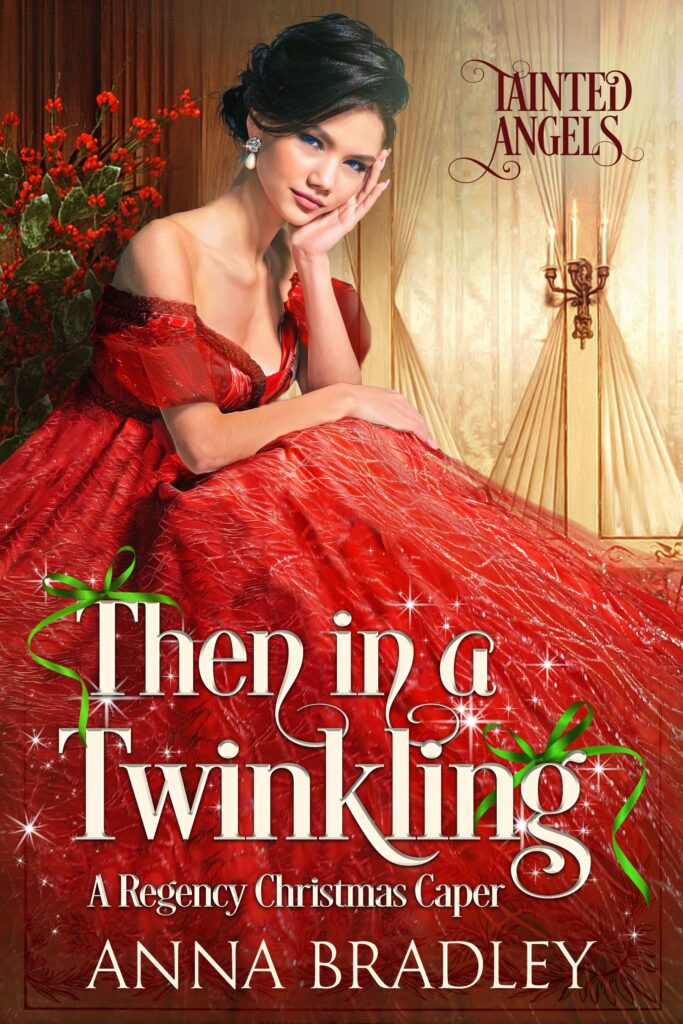 How far would you go for love?
London, 1812.
An escapade, a caper, an outrageous Christmas courtship…Oliver Angel will do whatever it takes to win the heart of his chosen lady. The first time he met Dinah Bishop she turned her pistol on him, but instead of his head, Dinah's ball struck the softest part of his heart. Oliver is determined to make Dinah his own, but there's one small problem…
Dinah Bishop doesn't believe in love. Her Christmases haven't been filled with sugar plums and kissing balls, and she doesn't care for Christmas capers. But as she and Oliver embark on a wild carriage ride from London to Essex, Dinah can no longer deny her heart's whisper. She's in love with Oliver Angel, but can she trust herself with his precious heart?
A semi-reformed rake, a lady who's wary of love, two mischievous horses and a skittish servant who believes in ghosts—how could such a courtship possibly go wrong? Will this mismatched pair lose their chance at love, or will they spend Christmas in each other's arms?